| | |
| --- | --- |
| Posted by Lee A. Farruga on February 5, 2013 at 6:30 AM | |
This May, on Free Comic Book Day, Arcana Studios will be debuting something special!
Here is a special sneak-peek at the upcoming re-imagining of Oz through a steampunk lens!
Find out what happens 100 years after the witch is dead. In an Oz ruled by a once revered hero, salvation comes from the unlikely wrench of Victoria Wright, who dares to question the status quo and sparks a rebellion. This Free Comic Book Day edition will give you an exciting extended preview of the upcoming graphic novel and a look at what else Arcana's SteamPunk Originals line has in store for readers!
You can also read an exclusive interview with Arcana's VP of Publishing and co-writer of The Steam Engines of Oz, Erik Hendrix, about the book and Comic Book Day over at the Free Comic Book Day web site by CLICKING HERE!
We'll have more about this special event in the upcoming months!
.....and now for your viewing pleasure.....
Don't the pencils alone sell you on the book? Just wait until you see the same pages in full, glorious color...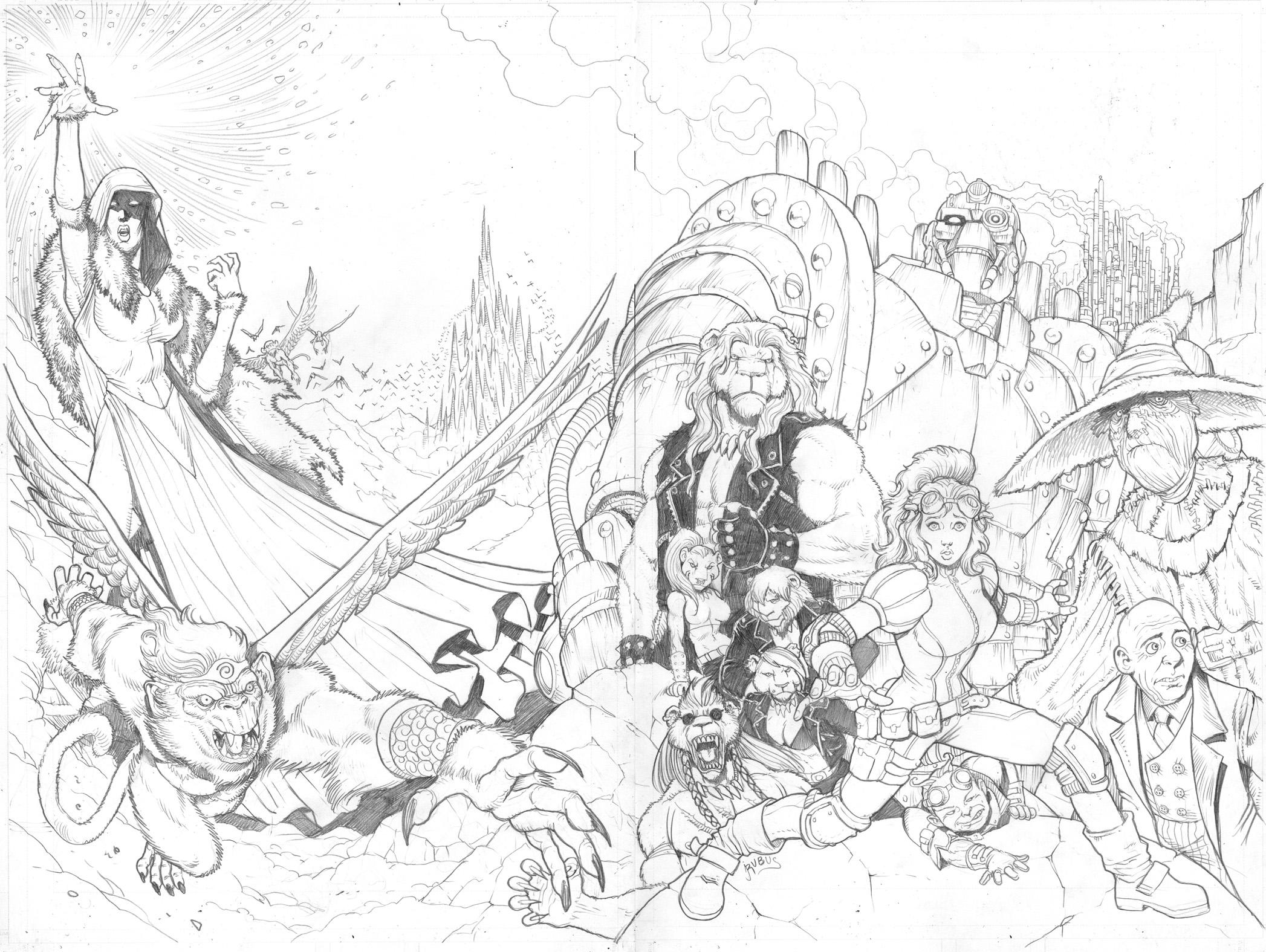 Sample of the art by Yannis Roumboulias