| | |
| --- | --- |
| Posted by Lee A. Farruga on October 26, 2014 at 10:15 AM | |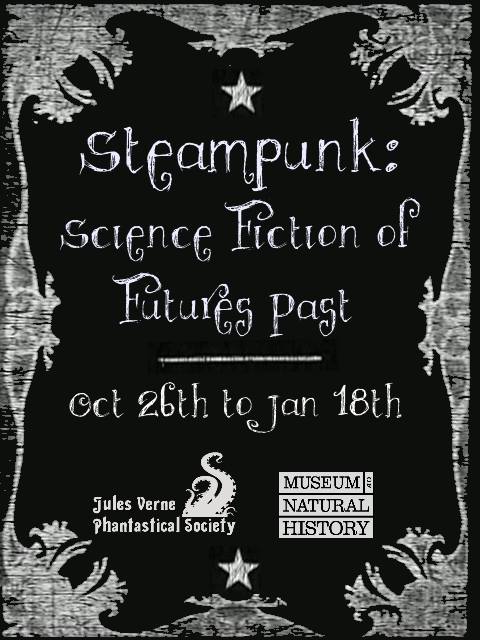 According to the Museum's description:
Steampunk is a type of Science Fiction literature. Stories. Stories which inspire costumes, fashion, crafters, musicians, directors, and, of course, writers. So what, then, makes a story a "steampunk" story? This question has been asked ever since K. W. Jeter coined the term in 1987. Eight things seem to bind these stories together, to make them "Steampunk" stories. This exhibit explores each of those eight themes with costumes, props, and of course books which reflect the themes in question.
The Nova Scotia Museum of Natural History has worked closely with the Jules Verne Phantasical Society of Nova Scotia to put on this exhibit.
Setting up one of the displays in the exhibit

This is one of the very first museum exhibits specifically about steampunk to be held in the whole of Canada!
The grand opening of the exhibit is 2:00 pm this afternoon. There will be goodies and chances to win steampunk prizes and a year's pass to the museum.

The exhibit runs until January 18, 2015.