| | |
| --- | --- |
| Posted by Lee A. Farruga on January 15, 2012 at 9:05 AM | |
It was my pleasure and delight to meet this exceptional Canadian west coast artist at the 2011 Victoria Steam Expo. 
Kyle Miller, also known under the brand name "Thin Gypsy Thief Studios" is a visual-artist based out of Vancouver Island, BC. specialising in steampunk and science-fiction styled woodworking.  His work often includes elements inspired by film, folk art, science fiction and fantasy artwork. Originally educated as a furniture designer and cabinetmaker, Kyle has branched out into visual art and musical instruments, incorporating a primarily steampunk aesthetic in his work.
His work includes everything from these exquite wings...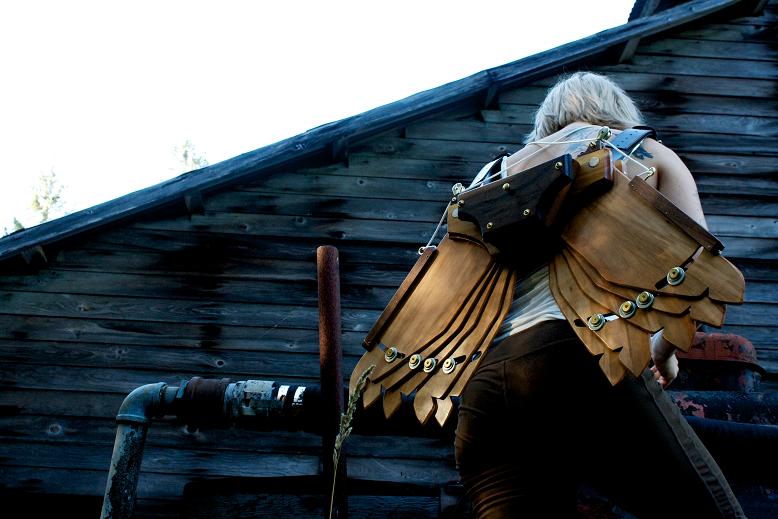 ...to the Advanced Resonant Sound Transducer!  A fully functional amplifier.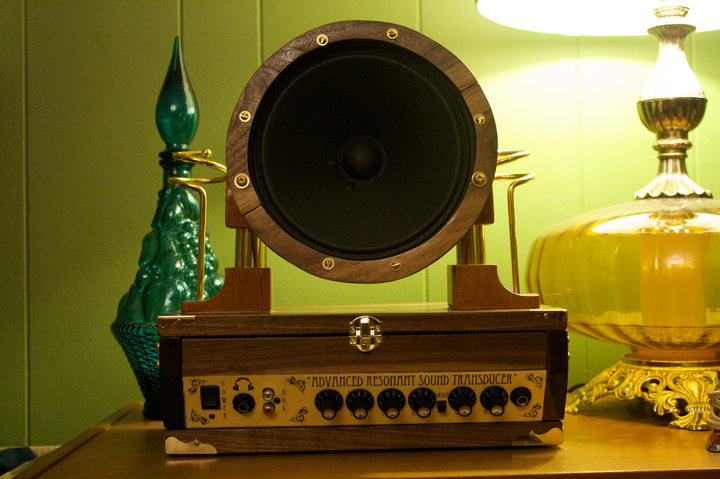 And of course everyone has heard about the famous rapper T-Pain and his recent interest in the steampunk aesthetic.  It was Kyle who made his steampunk mic in 2011.  It has been seen worldwide!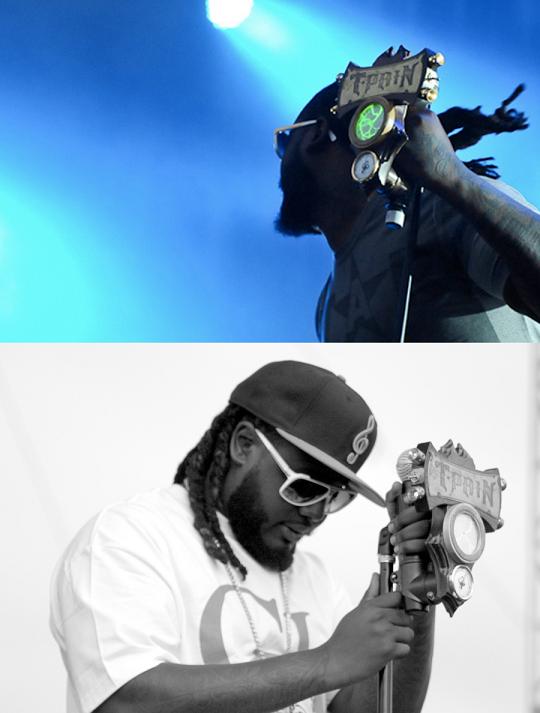 On his website right now you can see his steampunk bass guitar in action.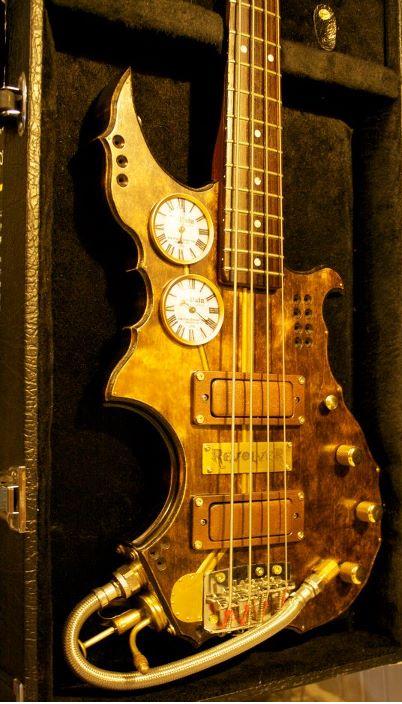 You can find out more about Kyle Miller or contact him to do something special for you at thingypsythief.com  or at his Facebook page.