| | |
| --- | --- |
| Posted by Lee A. Farruga on August 11, 2012 at 6:30 AM | |
Vancouverites for Steampunk was started by the lovely Tracey Ernst.  Here is her description of their fun and lively group:
Vancouverites for Steampunk is a Vancouver-based steampunk community group. We started in May 2011 as a bulletin-board and information-sharing venue for local steampunk-interested folks, running craft meets every two months, and we have grown to become a lively open group with considerable conversation and frequent events. We currently host monthly casual coffee meets and monthly craft meets, a regular Book Club (the Vancouver Steam Librarium & Consortium), and various other events, including costumed summer picnics, and various other costumed outings, movie viewings, etcetera.
Our goal is to ensure that local steamy folks can find one another, and can select from a variety of fun steampunk things to do in our fabulous city and around the Pacific Northwest. We encourage folks to get involved, host events, and share information about events happening here and nearby (Lower Mainland, Vancouver Island, Seattle WA, and elsewhere in the Pacific Northwest).  
Everyone is welcome to join us, participate, and get involved, whether you're a well-seasoned steampunk or are newly steam-curious.  Our focus is on fun and a sense of community.
Our online presence can be found on Facebook, at our open, very lively group site, VanSteam and on our website vancouversteampunk.net
Here are a few photos from their latest adventure...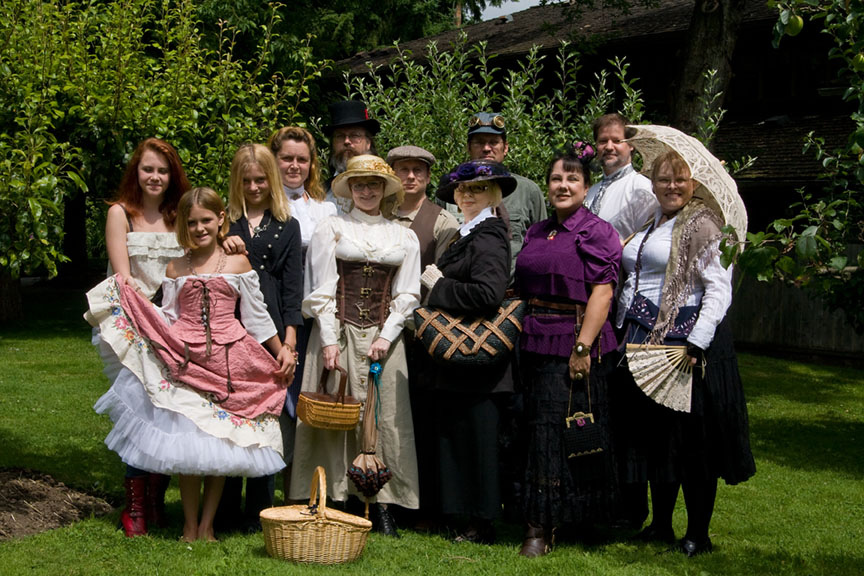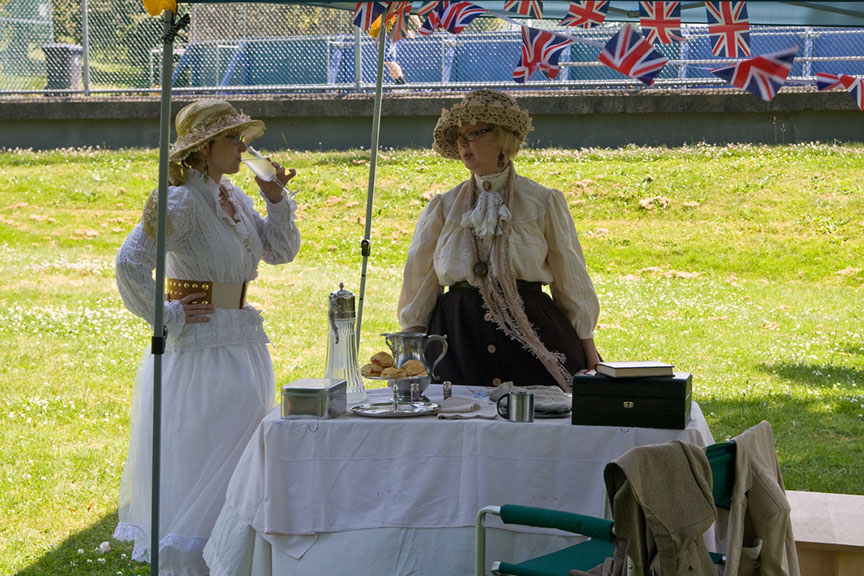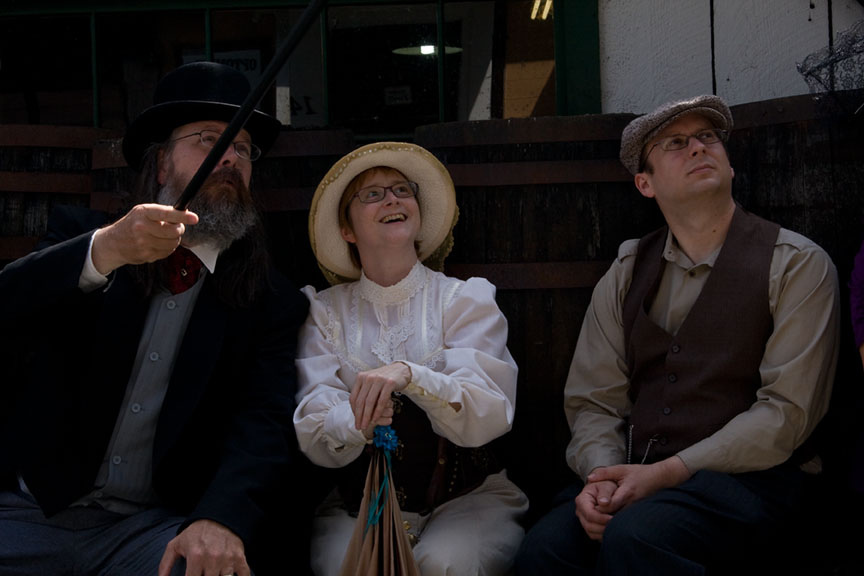 The lady in the centre is Tracey Ernst, the hard working leader of this fabulous group of steampunks.
I would love to showcase more local Canadian steampunk groups.  If you are interested in telling all of Canada and the World about the fabulous steampunks in your town, just send me a note!