| | |
| --- | --- |
| Posted by Lee A. Farruga on December 14, 2012 at 6:50 AM | |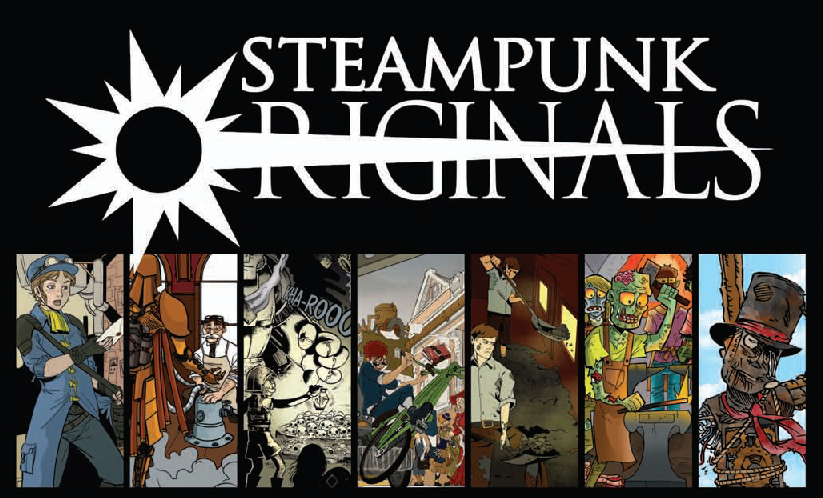 "Goggles, gadgets, and gears: considering Steampunk on those terms is no less absurd then imagining our reality populated solely by electricians, hackers, and astronauts. Imagine a reality where steam-based technology and 19th century culture persisted. The Confederacy holds to Southern traditions while industry flourishes in the Union. The west is wild as the Apache fight to take back their land. Japan remains feudal under the shogunate, China struggles with opium addiction, and India is oppressed by the East India Company. Rebellions run rampant across mainland Europe while the British Empire seeks to colonize the globe. Steampunk can be as rich and diverse as our own reality."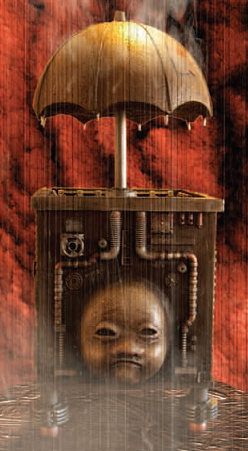 That is how Arcana describes this collection of stories and it sums up the tone of this book beautifully.  Steampunk Originals is a group of snippets by different authors and artists. The tales travel the world, space and time.  The main theme that holds them together is that they are all visions of steampunk. I say snippets because they are short stories, some merely teasers of more to come. Some are only one page!
I absolutely love the diversity of ideas, the pace, and the artwork. The artwork alone is so diverse that you have to literally switch gears with each new story. But it is well worth it. It is like attending a multi artist gallery opening.
Each story is so different from the one before and after that it is like reading through different books attached as one.  I got quite involved reading Steampunk Originals. I could not wait to see what the next story and artwork would be like.  So much so that I didn't realize how fast I got  through the 104 pages of this collection.
I am glad to know that Arcana has decided to note this as Volume 1. That implies that there is more to come.  This is a Canadian creation to be proud of and I highly recommend it for anyone who loves graphic novels, comics or art in general. 
You can purchase Steampunk Originals Volume 1 through ARCANA