Last month I mentioned that we would be involved in Steampunk Hands Around The World. This event is the brainchild of the Airship Ambassador. He invited us to share our thoughts and ideas about steampunk as a world community, and we graciously accepted.

For the past two weeks I have been sharing photos and posts by steampunks from across the globe. Now it's own turn to share with the world. Let's begin!

I had asked individuals and local groups across Canada to send me a short video of themselves saying Hello to the World. A number of lovely people answered the call. I put them all together and it's ready for all to see:  Canadian Steampunks Say Hello
I would also like to share some photos of but a few of the wonderful steampunks I and my family have met across Canada, in the US and overseas during the past few years:
Our first trip outside of Canada was to the very first Steampunk World's Fair in 2010. We got to meet a number of people we had only met online - mainly from Brass Goggles.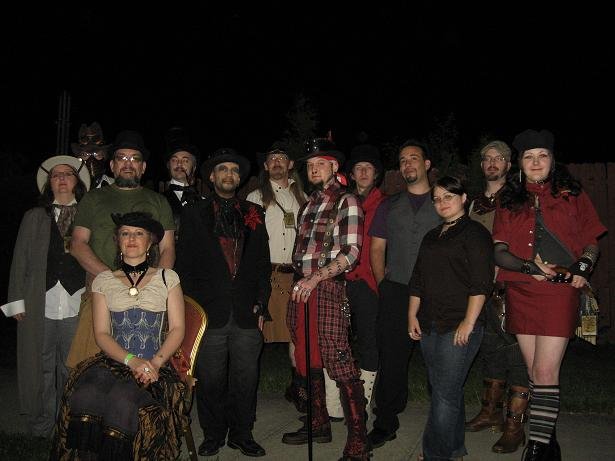 Brass Goggles Meet Up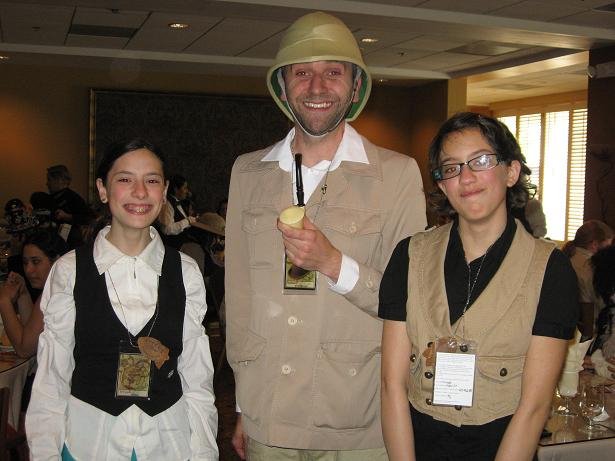 Our first meeting with Professor Elemental (the girls were thrilled)
We also got to meet the lovely Tinker and Lady Elsie there, however we weren't able to get a photo until we met again at the CNSE in 2011.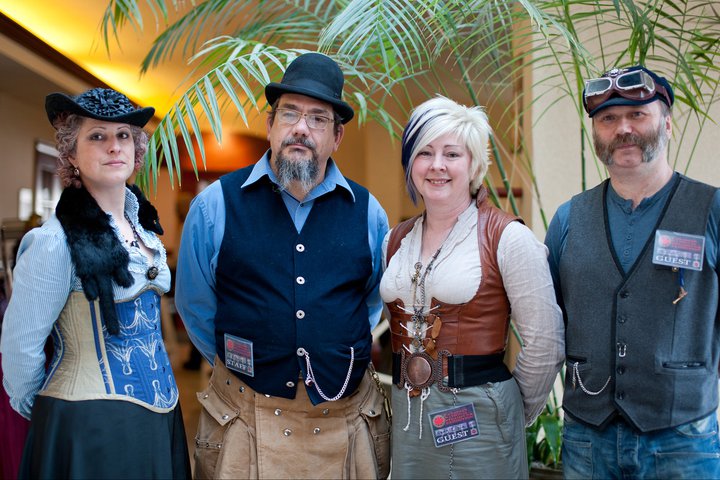 They are so much fun.
Of course, I have been very lucky to meet many steampunks from Montreal, Ottawa and Toronto, but also a few Canadians from farther afield such as...

Melissa Wartenberg from Edmonton

Jordan and Zandra Stratford at the Victoria Steam Expo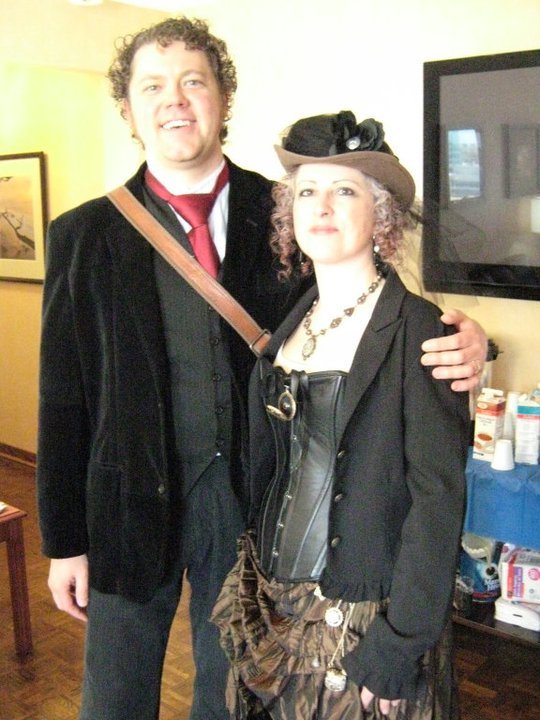 Mike Perschon, the Speculative Scholar from Edmonton

Jaymee Goh, author of Silver Goggles
Not from Canada, but we met while she was with us.
In September, 2012 our whole family was able to make the trek across the pond to visit with our steampunk friends in the UK and also attend The Asylum.
The family with our friend Gretchen (aka Wilhelmina Frame)
The husband looking quite sharp. He was thrilled to be invited to parade
with the Third Foot and Mouth Regiment

More recently I was invited to attend The Gilded Festival in Philadelphia. I was able to meet more online friends in person. These included Thomas Willeford, Walter Sickert, Edrie and the rest of the Army of Broken Toys, and so many more.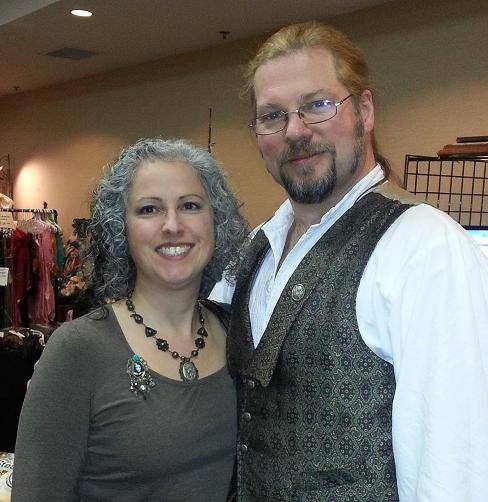 I had so much fun talking to Thomas over the weekend.
I am looking forward to meeting, and making, many more new friends within the steampunk community around the world. And I'm sure the sentiment is the same for steampunks across Canada.
Always remember - we're very hospitable here in Canada. Let us know when you're coming to visit. 
Cheers from Steampunk Canada!